Thomas S. Garrett
Partner | Richmond »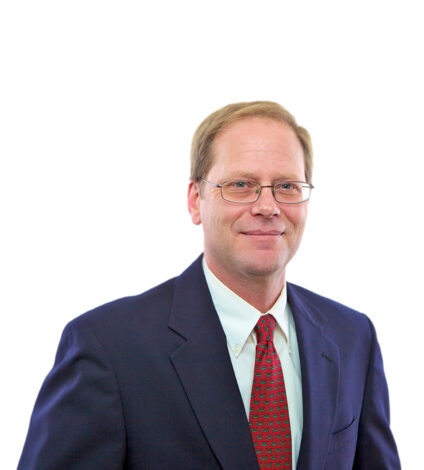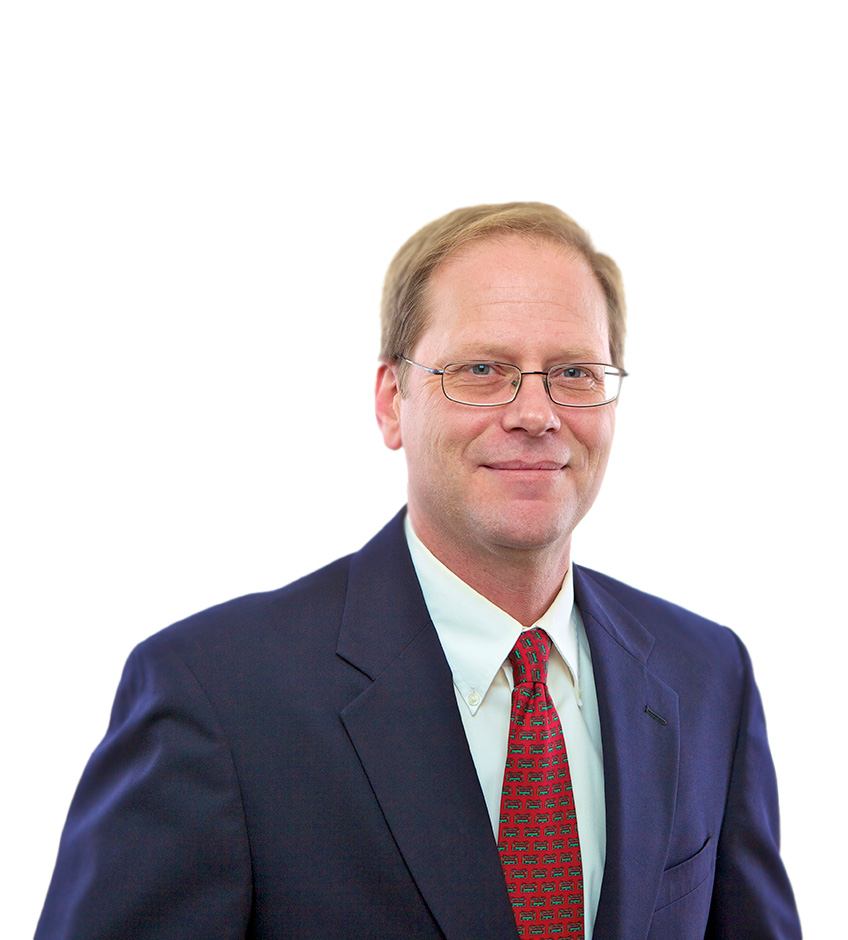 Thomas S. Garrett
Partner | Richmond »
Tom Garrett was born in Bedford, Virginia in 1968. His primary areas of concentration are insurance coverage litigation and civil litigation. Prior to joining the firm in 2006, he worked at a national law firm in Washington, D.C., where he concentrated in coverage for complex claims under general liability, commercial property and professional liability policies. Tom has drafted countless coverage opinions, obtained summary judgment on behalf of insurers on numerous complex coverage issues, written articles and given speeches on a variety of insurance coverage issues.
Professional Honors & Activities
Henrico County Bar Association
Richmond Bar Association
Federal Bar Association
American Bar Association, Insurance and Litigation Sections

Insurance Coverage Litigation Committee, Co-Chair – Additional Insured Subcommittee (2016)

Virginia Association of Defense Attorneys

Policy Coverage Section, Chair (2012)

Defense Research Institute, Insurance Committee
Virginia Super Lawyers

Insurance Coverage (2013 – 2023)

Best Lawyers in America – Insurance Law (2021 – 2023)
Autism Society of America, Central Virginia Chapter
Publications
The Journal of Civil Litigation – Brothers in Arms:  Contractual Indemnification and Additional Insured Coverage, Vol. XXIII, No. 2, Summer 2011
Regional Editor, "DRI Bad Faith Compendium" (2010 & 2015)
Author, ABA Additional Insured Handbook, Chapter 3, Hold Harmless and Indemnification Agreements and The Obligation to Procure and Maintain Insurance (First and Second Editions)
Reported Cases
Mullins v. Harco Nat'l Ins. Co., 2020 WL 5414760 (E.D. Va. Sept. 9, 2020)
Midlothian Enterprises, Inc. v. Owners Insurance Company, 439 F.Supp.3d 737 (E.D. Va. 2020)

Higby Crane, LLC v. National Helium, LLC

, 2017 WL 3495478 (10th Cir. Aug. 14, 2017)
Cincinnati Specialty Underwriters Insurance Company v. Code 3 Security & Protection Services, Inc., 2017 WL 3446760 (D.D.C. Aug. 9, 2017)
Liberty Univ., Inc. v. Citizens Ins. Co. of Am., 792 F.3d 520 (4th Cir. 2015)
Suffolk Lodging Partners, LLC v. Eastguard Insurance Co., 2014 WL 12597160 (E.D. Va. Jan. 23, 2014)
Cheatham v. NGM Ins. Co., 2013 WL 509049 (E.D. Va. Feb. 11, 2013)
Dragas Management Corp. v. Hanover Ins. Co., 798 F.Supp.2d 766, (E.D. Va., Aug. 8, 2011)
Builders Mut. Ins. Co. v. Dragas Management Corp., 793 F.Supp.2d 785, (E.D. Va., 2011), rev'd other grounds, 497 Fed. Appx. 313 (4th Cir. 2012)
Republic Franklin Ins. Co. v. Albemarle County School Bd., 2010 WL 2950499 (W.D. Va., July 23, 2010)
Smurfit-Stone Container, Inc. v. Nat'l Interstate Ins. Co., 2008 WL 4153762 (E.D. Va. Sept. 5, 2008)
Executive Risk Indem. Co. v. Integral Equity, 2004 WL 438936 (N.D. Tex. Mar. 10, 2004)
TIG Ins. Co. v. Town of Cheektowaga, 142 F. Supp. 2d 343 (W.D.N.Y. 2000)
Representative Experience
Obtained summary judgment on behalf of insurers in numerous construction defect coverage lawsuits
Obtained summary judgment for insurer and its policyholder on claims involving downstream tenders for additional insured coverage and contractual indemnification
Successfully represented insurers in connection with claims involving Chinese drywall
Successfully represented insurers in environmental-related coverage matters
Successfully represented an insurer in a Wellington Agreement arbitration involving asbestos-related liabilities
Successfully represented insurers involving directors and officers coverage issues
Obtained summary judgment on behalf of CGL insurer in dispute with employers liability insurer
Obtained summary judgment in coverage action against insurer of a joint tortfeasor arising from an underlying wrongful death claim
Successfully represented commercial auto insurer in action against personal auto carrier to determine coverage and allocation responsibilities
Successfully represented a software development company against breach of contract and fraud claims
Wrote numerous amicus curiae briefs in state and federal appellate courts on behalf of an insurer trade association
Regularly advises insurers regarding their obligations for complex insurance coverage claims, including construction defects; environmental contamination; stormwater runoff; mold, asbestos, and fumes exposures;  personal and advertising injury issues, including the telephone consumer protection act, defamation, trademark and copyright infringement; commercial auto, trucking and garagekeepers claims; commercial property, personal lines, and professional liability claims.
The cases referenced above do not represent the lawyer's entire record.  Each case must be evaluated on its own facts.  The outcome of a particular case cannot be based on past results.
Presentations
Extrinsic Evidence and the Duty to Defend, Virginia Association of Defense Attorneys, Spring Meeting, May 2020
The Bad Faith Set-Up, Atlantic Claim Executives Association, Norfolk, VA, October 2019
Navigating Indemnification Agreements and Related Litigation, Virginia Association of Defense Attorneys, Norfolk, VA, October 2019
Claims Against Policies and Tractor-Trailer Coverages, Virginia Trial Lawyers Association, Sources of Coverage Seminar, Richmond, VA, October 2018
Interpretation of the MCS-90 Endorsement in Virginia's State and Federal Courts, Virginia Association of Defense Attorneys Annual Meeting, Williamsburg, VA, October 2018
Additional Insured and Contractual Indemnification Issues in the Construction Defect Context, ABA Litigation Committee Insurance Conference, Tucson, AZ, March 2018
Sources of Coverage, Virginia Trial Lawyers Association, Fairfax, VA, October 2014
Tripartite Trouble: Defending under the Shadow of Coverage Issues and Excess (above Limits) Exposure, Virginia Association of Defense Attorneys, Hot Springs, VA, October 2014
Virginia Insurance Law Update, Virginia Association of Defense Attorneys Annual Conference, October 2013
SIRS and Deductibles in the Additional Insured Context, HB Litigation Additional Insured and Indemnification Conference, New York City, May 2012
Who Pays the Deductible When the Insured Is Insolvent?, ABA Litigation Committee Insurance Conference, Tucson, AZ, March 2012
Additional Insured and Contractual Indemnification, Virginia Association of Defense Attorneys Spring Conference, April 2011
Education
University of Richmond, B.A., 1990
University of Virginia School of Law, J.D., 1998
Bar & Court Admissions
Virginia State Bar, 2007
District of Columbia Bar, 1999
United States District Court for the Eastern and Western Districts of Virginia
United States District Court for the District of Columbia
United States Court of Appeals for the Fourth Circuit
United States Court of Appeals for the D.C. Circuit
United States Court of Appeals for the Tenth Circuit