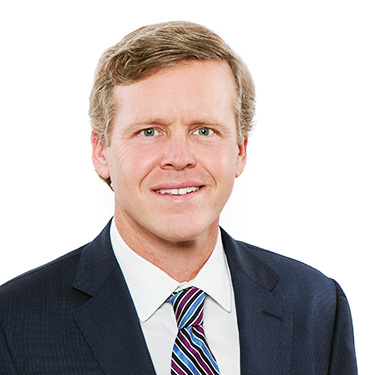 John E. Peterson Jr.
|
Partner
804.622.1128
|
email
|
vCard
ASSISTANT
|
April Melton
804.622.1133
PARALEGAL
|
Michele Davis
804.622.1111
NURSE
|
Kathy Holden
804.622.1105
OFFICE
|
Richmond
Save as PDF:

John Peterson was born in Fairfax, Virginia in 1970. He joined Harman Claytor in September 2020. Immediately prior to joining Harman Claytor, John served as Litigation Counsel for the physicians practicing at UVA Medical Center. John has more than 20 years of experience representing healthcare providers, including physicians, hospitals, and long-term care facilities. He represents clients before state and federal trial courts, appellate courts, and the Virginia Department of Health Professions.  In addition to his litigation experience, John also served for two years as corporate counsel to a medical equipment manufacturer.
John's background allows him to understand the complex issues his clients face when involved in litigation.  He implements a team approach to best represent his clients, including utilization of expert consultants throughout the course of litigation.  John has defended hundreds of medical malpractice cases, taking more than 30 to trial. His cases are regularly among the Virginia Medical Law Report's million dollar medical malpractice defense verdicts.
Among many others, John has defended healthcare providers in cases involving failure to diagnose or delayed diagnosis of cancer; birth injury cases; surgical complications; emergency and trauma medicine; general surgery; cardiology and cardiothoracic surgery; peripheral vascular surgery; orthopaedics; neurology and neurosurgery; radiology; pathology; and medical equipment malfunction. John has also represented clients in other civil litigation matters, including premises liability, breach of contract, and construction cases.
John regularly lectures to physicians and other healthcare providers on medical malpractice and risk management.
Education
The University of Alabama, B.A., 1994
George Mason University School of Law, J.D., 1998
Professional Honors & Activities
Virginia Association of Defense Attorneys

Board of Directors (2012 – 2014; 2018 – 2020)
Chair, Medical Malpractice Section (2010 – 2011)

Defense Research Institute

Virginia State Representative (2018 – 2020)

Martindale-Hubbell® AV Rated
Bar & Court Admissions
Virginia State Bar
Supreme Court of Virginia
United States District Court for the Eastern and Western Districts of Virginia
United States Court of Appeals for the Fourth Circuit
Publications
A Not-So-Hypothetical: Protecting Documents Based on Attorney-Client Privilege and Work Product and The Effect of An Unintended Disclosure. The Journal of Civil Litigation, Vol. XXIII, No. 2, 2011
The Definition of 'Cause of Action' In Virginia. The Journal of Civil Litigation, Vol. XXIV, No. 4, 2012-2013
Survey of medical malpractice cases and settlements with pathology or laboratory standard of care issues. Seminars in Diagnostic Pathology, Vol. XXXVI, No. 5, 2019
Representative Experience
More than 30 trials
Dermatologic malignancy defense verdict. (September 15, 2016) Virginia Lawyers Weekly
Interventional cardiology procedure defense verdict. (November 20, 2015) Virginia Lawyers Weekly
ED failure to diagnose and treat MI defense verdict (March 7, 2014) Virginia Lawyers Weekly
Stillbirth defense verdict. (February 4, 2010)
Presentations
"Medical Malpractice Litigation in Virginia and Covering Medical Malpractice Risk"– UVA School of Medicine (March 2020)
"Virginia Birth-Related Neurological Injury Compensation Program—2020" – UVA Medical Center (February 2020)
"So, you have to go to court. Now what?… How a physician becomes involved in Virginia Circuit Courts." (co-presented with the Honorable Richard E. Moore) – UVA Medical Center (February 2020)
"Survivor's Guide to Expert Witnesses" – Virginia Association of Defense Attorneys Young Lawyers Boot Camp (December 2019)
"Medical Malpractice Law in Virginia" – UVA Medical Center (various dates 2019)
"Pain Management and Opioid Prescriptions" – Professionals Advocate Insurance Company Medical Matters Seminar Series (October 2016)
"It's All in the Chart: Effective Documentation and Medical Liability Claims" – Physician Practice (February 2016)
"Life Cycle of a Medical Malpractice Case, The Physician's Role, and Virginia Medical Malpractice Statutes" – Hospital (September 2015)
"Medical Malpractice Law and Litigation" – Virginia Osteopathic Medical Association Spring Meeting (April 2015)
"Medication Misadventures" – Professionals Advocate Insurance Company Medical Matters Seminar Series (April 2015)
"Preparing Your Witness for Deposition" – Virginia Association of Defense Attorneys Deposition Workshop (March 2015)
"Medical Malpractice Overview and Radiology Claims" – Hospital (September 2014)
"Virginia Medical Malpractice Overview and Legislative Update" – Hospital (June 2014)
"Patient Encounters of the Difficult Kind" – Professionals Advocate Insurance Company Medical Matters Seminar Series (June 2014)
"The Use of Technology in and out of the Courtroom" – Virginia Association of Defense Attorneys Annual Meeting (October 2012)
"Defending Complex Damages" – The Doctors Company Legal Summit (July 2011)